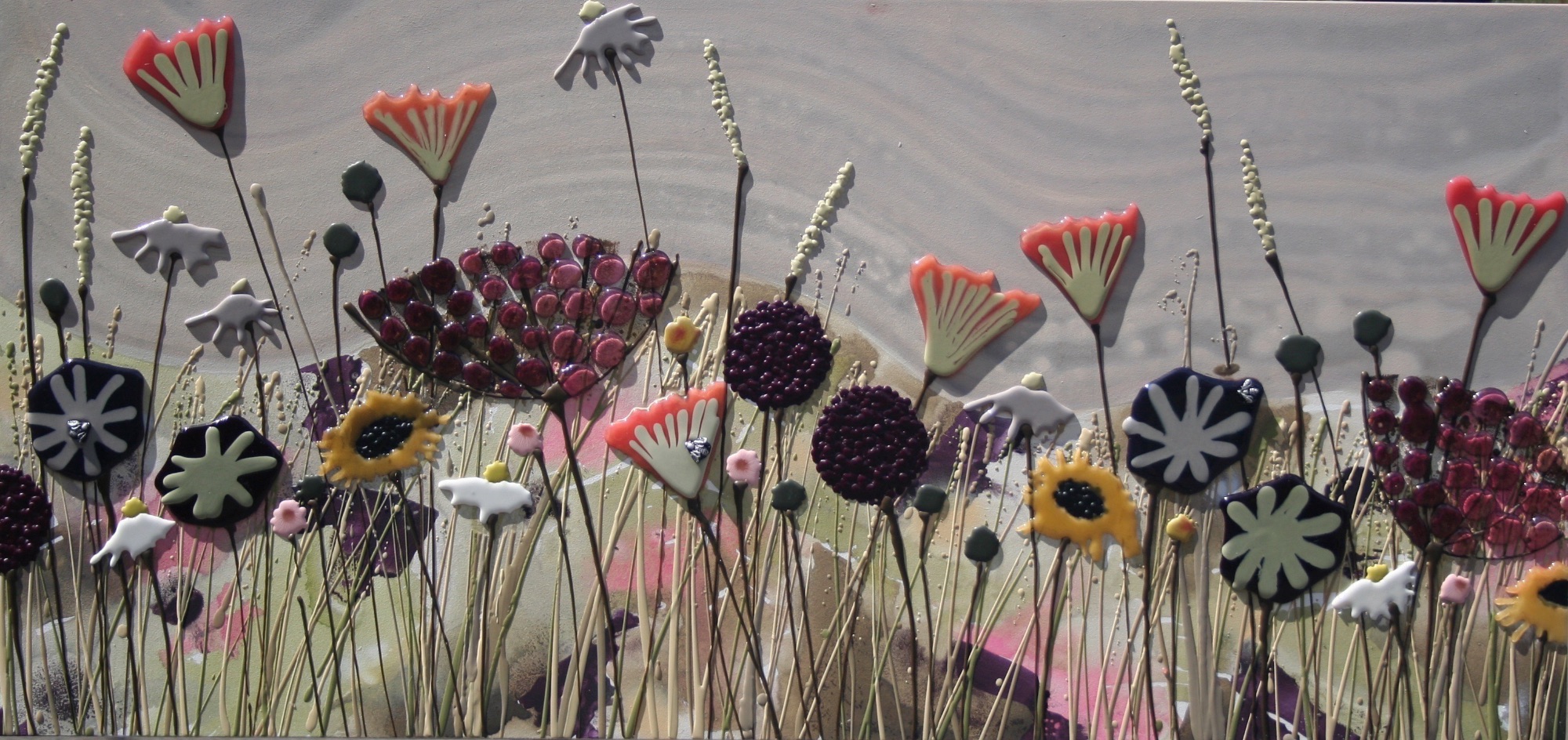 Sue Bartlett's bold semi abstract paintings have an energetic quality which captures the natural beauty of flowers and the landscape.
"My technique was developed using beeswax and a glossy resin - it allows me to work with vibrant colours to enhance the drama of the subject"
Commissions - I love to work to commission.
I am always happy to undertake a bespoke piece of work for you. I will work from photographs of your space and surrounding areas and I would also be pleased to carry out a site visit to discuss ideas.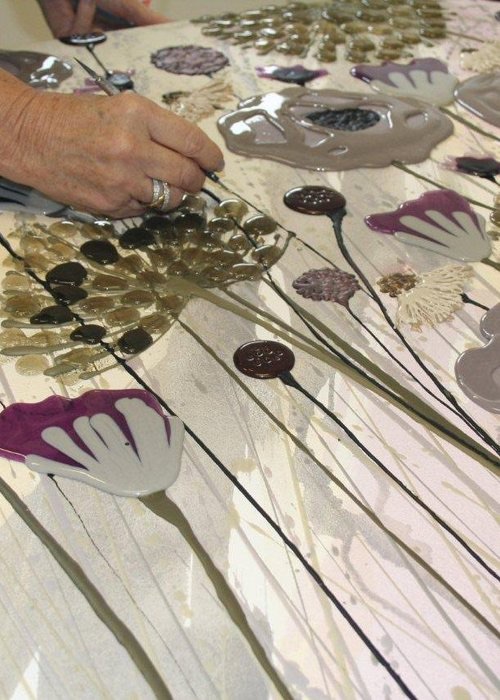 "This is a Video I made with the Wey Gallery, during Covid-19 lockdown in 2020."